GirlPowered!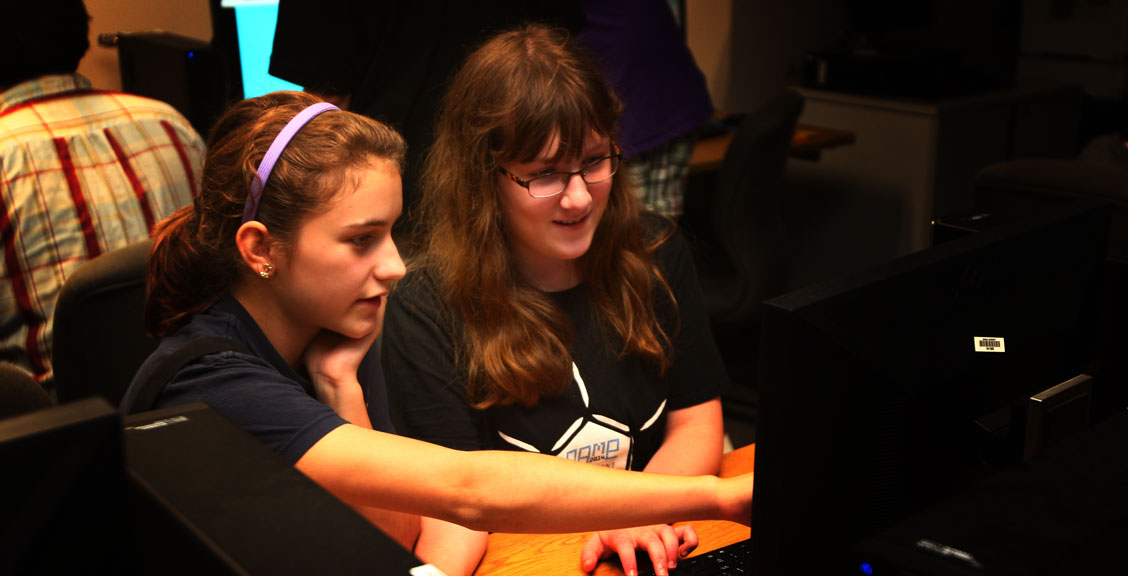 Check out our game development camp exclusively for girls.
Check back in 2022 for in-person sessions!
Create the new generation of GirlPowered! games
Gain skills
Create interactive worlds using industry standard tools.
Create game-ready character models.
Script interactive stories.
Be empowered
Receive wisdom from a professional guest speaker. In summer 2016, Kim Swift, designer of the globally celebrated game Portal, spoke to the Girlpowered! students.
Be motivated to stand out and excel as a young woman in game development.
Make connections
Forge new friendships with other career-driven game designers.
Focus on individual projects with group learning scenarios.
Dream big
Choose your path: Students will learn to use popular tools and programs for character creation, level design and more.
Gain skills that will prepare you for college and beyond.